We Start Spring Cleaning
If you start Spring cleaning in February, you can think Spring is coming! If that doesn't cheer you up, you can always think about
having your cleaning done so you can enjoy Spring when it actually gets here.
I've written a lot about cleaning because it's something that I think is valuable to our family. It's part of my "Job" as a wife and mother
to look after my home and to make it comfortable for my family, and useful for times of hospitality.
I've recently been introduced to a new site that I've found very interesting.
Don't we all wish we had a bathroom like this? It doesn't look like I will have one anytime soon,
but we can use ideas from it. There are lots of ideas on this site so if a bathroom freshen-up
is on your mind be sure to check this site out.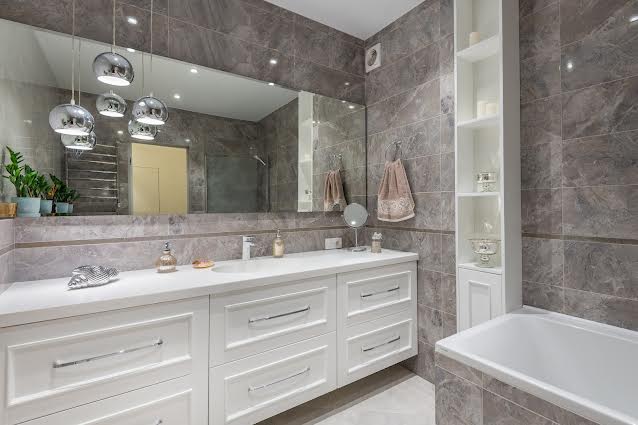 I've added some of my previous posts. Hopefully, you will be able to use some of these Spring Cleaning ideas. I know I jogged a few
memories I will be able to use again as I read through them.

I would like to receive encouraging weekly emails about Biblical marriage, parenting, and homemaking. Encourage me. Yes! Please sign me up. Please use the form at the right. We will not share your address..
I would like to receive your freebie. Yes! Please send it to me.
©Write the Vision
All rights reserved
Contact me
Please note that we participate in the Amazon Services LLC Associates Program.